20th June 2013 - Published Date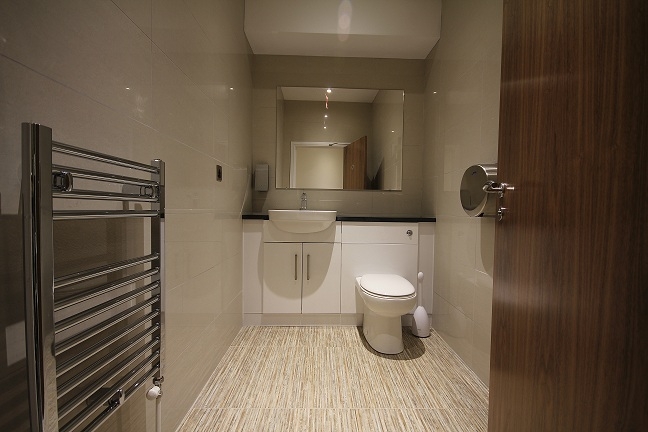 5 Signs it's time to move on from the Home Office
The home office – it's a great place to start when you're setting up a business, but there comes a time in many a homeworker's professional life when it no longer fits the bill. Here are five signs you're ready to move on from your home office.
1. You're not as productive as you'd like to be
You were looking forward to the relaxed environment of working from home… unfortunately, it's a
little too relaxed and you're not getting enough done.
Whether it's household chores, kicking back watching the TV or simply taking too many tea breaks, it's all too easy to get distracted when you work from home. Before you know it, you're behind schedule and burning the midnight oil to catch up.

For many people, having to get up, dressed and commute to the office helps get them into the work frame of mind. It'll also take you away from distractions like the laundry or TV.

2. You're lonely
At first, it sounded great – a quiet space all to yourself, no distractions from chattering colleagues, the chance to find focus and get loads of work done. But now you actually miss the chatter and the camaraderie that comes from office life – or rather, from sharing office life with other people.
Moving into a co-working space could be the solution – you'll get co-workers from different companies, and many will actually be running their own businesses too. So as well as getting some company, you'll have the opportunity to make some new business contacts and trade tips on running your own business too.

3. You need to make a more professional impression
Your home office is looking pretty stylish – but that doesn't mean you want to invite clients in for meetings. Now your business is at the stage where you've established a number of clients, and meeting requests are becoming more and more frequent.

While you're not quite ready to hire a whole boardroom just yet, having a dedicated office space – with a professional business address – is the next step for establishing the reputation of your business as a serious professional player.

4. You're ready to hire
Home working was fine – until you needed to take on an employee, that is. And while you could give your new hire the opportunity to work from their own home, maybe now's the time to step things up a gear.
After all, working together in the office will make it easier to build a rapport, provide all the right training and find out what they can contribute to your business. It should also get you chatting about the business – and who knows what new ideas might spring up?
5. You're struggling to find work-life balance
Working from home might have started out as a way to establish a better work-life balance, but what with the long hours and the fact that your office takes up a whole room in your home, it's getting more and more difficult to find some downtime away from work.
Even when you're not actually working, your home office is still there – a reminder of what you need to do. More than anything you need to establish some mental breathing space.

So you want to establish a proper divide between your work life and your home life. Renting an office gives you two separate spaces – one dedicated to work and one dedicated to your homelife. Best of all, with your office several miles away, it'll be a whole lot easier to forget work once you close that door.

As an added bonus, you'll get your spare room back. Maybe turn it into a games room instead?